Toilet Plumbing, Clogged Drain Clearing, & More
From common commercial plumbing services to plumbing for new construction projects, to something as simple as water heater repair in Kemp, Kaufman, Mabank, Oak Grove, or Kaufman County, TX, B & L Plumbing does it all. It's our mission to provide you with any and all plumbing services you might need, and we draw from decades of experience and top-notch tools like plumbing snakes and drain cleaners to make that possible.
Commercial plumbing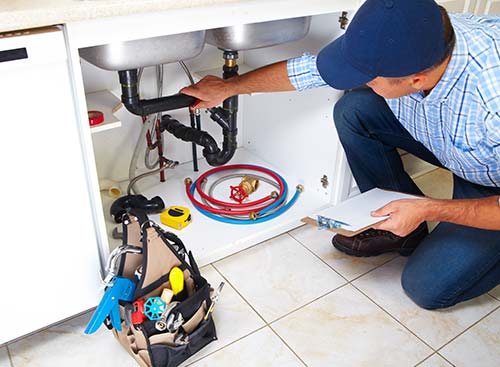 Looking for prompt, affordable plumbing services for your business? B & L Plumbing provides complete commercial plumbing services, ranging from minor drain issues to more complex plumbing repairs. When it comes to commercial plumbing installations, we're pleased to assist customers with all of the following services:
General plumbing service
Drain cleaning
Sewer cleaning
Small repairs
Light remodels
Leak detection
Leak repair
Water heater service
If you have a plumbing issue at your business, B & L Plumbing will provide you with a free estimate on repairs, Monday through Friday. Get in touch with us today for more details, and learn how we can help!
Residential plumbing
Plumbing problems in your home need to be addressed and resolved immediately before they cause you grief. Even the smallest clogged drain in the sink or toilet plumbing problem can quickly become costly damages, harming your home and denting your bank account. Our professional contractors help you avoid these types of situations, keeping your plumbing functioning to its fullest at all times. Some of the ways we accomplish this include:
General plumbing service
Comprehensive repairs
Routine maintenance
Sewer lines
Drain cleaning
Leak detection and prevention
Complete water heater service
Venting
Water heater installation service
Is your tank water heater installation in Kaufman County acting up? If you're not getting the hot water you need, when you need it, your comfort and quality of life are bound to be impacted. Let us help identify any problems that might be hindering its function and set things right with our water heater repair so you can get back to taking hot showers, washing dishes and doing your laundry with hot water!
New construction
If you are starting a construction project at your home or business, let B & L Plumbing take care of the plumbing. We provide comprehensive new construction plumbing, backed by 28 years of professional experience. Our expertise focuses on:
New construction plumbing service
Residential and light commercial
Bathroom remodeling
Sewer, gas, and water lines
New fixture installation
Kitchen remodeling
For more information about any of the high-quality services we offer or to get in touch with us today regarding your specific needs, please contact us today at 903-498-8467.