Emergency Plumber in Kemp, TX
At B & L Plumbing, we'll provide you with comprehensive, quality plumbing services, backed by three decades of experience. Firmly entrenched in the Henderson County community, we offer you prompt, thorough residential and commercial plumbing services, along with plumbing for new construction projects. Get in touch with a plumbing contractor for a free estimate on service today!
The Most Experienced Plumbing Contractor in Texas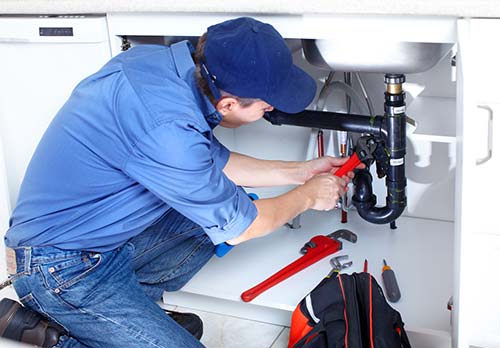 When you need a plumber in Kemp, Kaufman, Mabank, Oak Grove, or Kaufman County, TX, you don't have the luxury of calling up a few different places to see what their capabilities and rates are—you need a highly qualified professional right away, who isn't going to take you to the cleaners in your time of need. B & L Plumbing understands this and it's why we always work to provide our customers with a quick response, reliable workmanship, honest rates and peace of mind. Whether you're dealing with a minor plumbing annoyance or you've got a full-blown plumbing emergency on your hands, know you can confidently call us for a job well done.
Our plumbing services in Kaufman County are expansive and cover just about any situation. We're happy to work with home and business owners alike for residential and commercial plumbing, as well as on new construction projects of all capacities. Need an emergency plumber? We're here to help, and we make it a point to get to you fast! We're also on hand to provide your home or business with routine maintenance and preventative repairs, to help you avoid having to call us in a panic! We invite you to give us a call or get in touch with us today to see why our customers are customers for life.
Our business has been family-owned and –operated for more than 40 years!
Ask about our 10% discount on labor for senior citizens.
We're fully licensed and insured in the State of Texas (lic. #M16567)
Our business is run by a certified Master Plumber.
We're pleased to offer free estimates on service to any and all customers.
Senior citizens receive 10% OFF labor charges!
---
Need a Quote on Plumbing Service?
If you've got a plumbing problem that needs a swift, thorough resolution, get in touch with us today for a free estimate on service, performed by a qualified professional plumbing contractor.
---
Areas Served
Providing exceptional plumbing services to the following areas:
Athens, TX
Canton, TX
Cedar Creek Lake, TX
Corsicana, TX
Kaufman, TX
Kemp, TX
Larue, TX
Malakoff, TX
Montalba, TX
Murchison, TX
Poynor, TX
Eustace, TX
Cayuga, TX
Frankston, TX
Trinidad, TX
Chandler, TX
Brownsboro, TX
Tennessee Colony, TX
Palestine, TX
Kerens, TX
Ben Wheeler, TX
Cuney, TX
Forney, TX
Wills Point, TX
Terrell, TX
Seagoville, TX
Henderson County
Kaufman County
Navarro County
Van Zandt County